DSI is All Heart as Sponsor for The Huntsville Heart Walk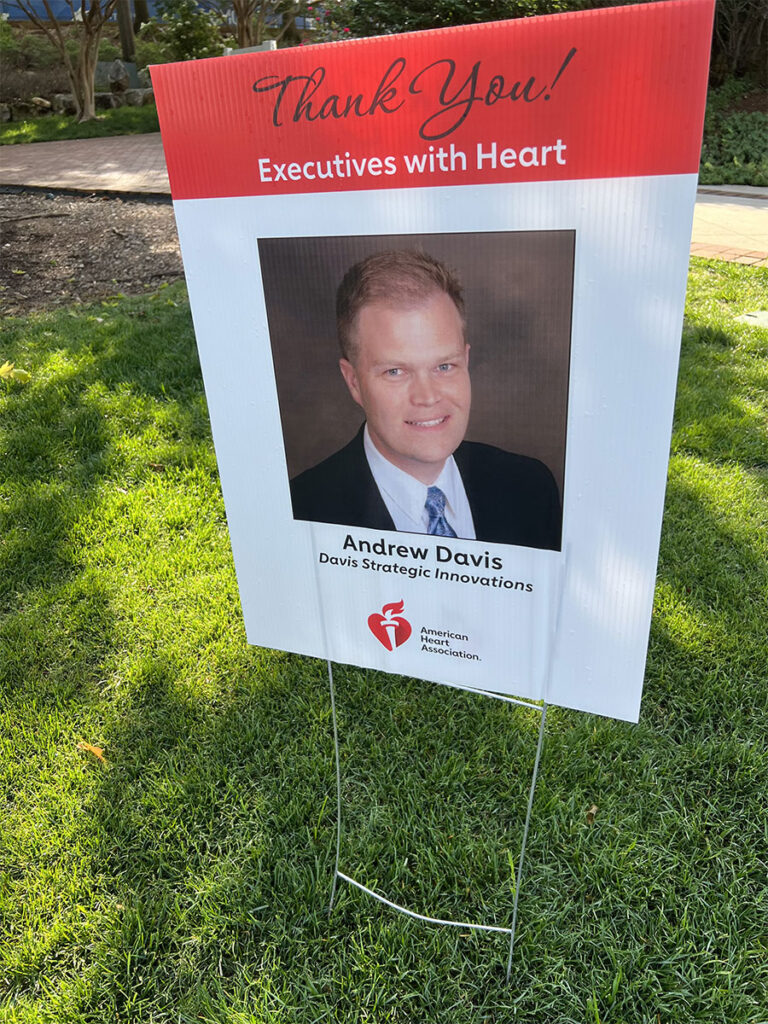 HUNTSVILLE, AL – May 13, 2023 – Davis Strategic Innovations (DSI), known for its comprehensive solutions in engineering, analysis, and software development, recently sponsored the 2023 American Heart Association's (AHA) Heart Walk.
The Huntsville Heart Walk was a remarkable community event, rallying individuals around a shared goal and celebrating the triumphs of survivors. DSI is committed to heart health awareness, underpinning the importance they place on the wellbeing of their employees and the communities. The AHA Heart Walk's promotion of heart and mental health, resonates with DSI's ethos of "D" standing for "Development," https://davisdsi.com/dsi-logo-meaning/ , the prioritizing personal wellness and social development through community engagement.
"We strive to contribute beyond our business solutions, to include nurturing the health of our people and the community," states Andrew Davis, DSI President. "Our involvement with the AHA Heart Walk serves as a meaningful commitment to supporting crucial research aimed at mitigating heart diseases and stroke, as well as, fostering prevention through a heart healthy lifestyle."
About Davis Strategic Innovations (DSI)
Davis Strategic Innovations, Inc. (DSI) is a Service-Disabled, Veteran-Owned small business, offering high-quality engineering, analysis, and software development services. Focused on enhancing national security through technical solutions, DSI is committed to making a difference. For more information, visit www.davisdsi.com.
About the American Heart Association
The American Heart Association is dedicated to a world of longer, healthier lives. The Association is committed to ensuring equitable health for all through nearly a century of lifesaving work. For more information or to get involved, call 1-800-AHA-USA1, visit heart.org or any of AHA's offices around the country.