DSI Wins SPAATZ Adacemic Centers Subcontract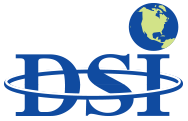 DSI has been awarded a subcontract to Booz Allen Hamilton for support for the U.S. Air Force Air University Spaatz Academic Centers contract.
HUNTSVILLE, Alabama (March 3, 2014) – Davis Strategic Innovations, Inc. (DSI) – a Service-Disabled Veteran-Owned Small Business headquartered in Huntsville, Alabama
The contract provides support for the daily operations of the Spaatz Academic Centers to enable successful achievement of research and education missions.
Within Air University, the Spaatz Academic Centers undertake significant research on behalf of the Air Force, the Department of Defense (DoD), and other Government agencies. The Spaatz centers contribute to AU's mission to provide the full spectrum of Air Force education, by offering subject matter expertise to faculty in the areas of curriculum development, wargaming, and advising student research.
The centers include USAF Culture and Language Center (AFCLC) with its embedded UAF Negotiation Center of Excellence (NCE), USAF Counterproliferation Center (CPC), AU Center for Strategy and Technology (CSAT), and UAF Public Affairs Center of Excellence (PACE).
"The USAF Spaatz centers at Maxwell AFB play a crucial role in defending our nation against specific and lethal threats," said Dr. Jim Davis, President of DSI and former Deputy Director of the USAF Counterproliferation Center. "We are honored to have served in these centers and now to support the centers once again."
DSI is a Service-Disabled, Veteran-Owned Small Business dedicated to quality engineering, analysis, research, education, information technology, and exercises focused on technical, policy, and procedural issues to enhance national security. To find out more, please visit www.davisdsi.com or call (256) 489-0550.