DSI Supports DMDC's SPOT-ES Program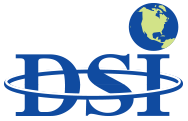 HUNTSVILLE, Alabama (June 1, 2013) – Davis Strategic Innovation, Inc. (DSI) is honored to be a member of the team recently awarded the Defense Manpower Data Center (DMDC) Enterprise Information Technology Services (EITS) contract, supporting DMDC at its locations in Seaside, California and Alexandria, Va. Under the EITS contract, DSI provides Program Management Office (PMO) support for the Synchronized Pre-Deployment Operational Tracker (SPOT) Enterprise Suite database system.
The EITS contract will provide excellent opportunities for wounded warriors as well as disabled veterans to use their IT skills to work, serving their country as civilians in a high-skill, high-wage occupation.
The DMDC is responsible for maintaining the largest data archive of personnel, training, security and financial data in the Defense Department. It is responsible for software development and quality assurance, data warehousing, data management, and issuance of military and civil service identification cards.
DSI is a Service-Disabled, Veteran-Owned small business dedicated to quality engineering, analysis, research, education, information technology, and exercises focused on technical, policy and procedural issues to enhance national security. To find out more, please visit www.davisdsi.com or contact us at 256-489-0550.