DSI Helps Sponsor SSV Golf Tournament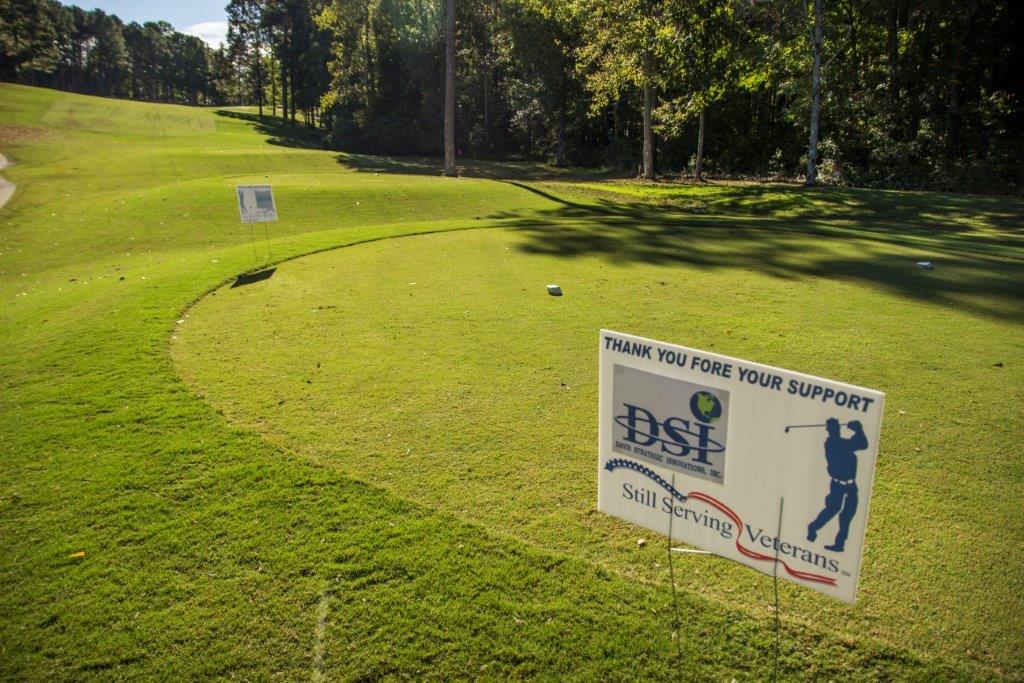 DSI recently sponsored a hole at the 8th Annual Still Serving Veterans Golf Tournament, which supports veterans and their families.
HUNTSVILLE, Ala. – Davis Strategic Innovations, Inc. – a Service-Disabled, Veteran Owned Small Business headquartered in Huntsville
The tournament's aim is to raise awareness of the hardships veterans and their families face as they transition to civilian life, as well as to generate funds to support programs Still Serving Veterans provides to all veterans.
"As a partner in our nation's defense efforts, DSI is committed to supporting our veterans as they transition from serving our country in the military back into civilian lifestyles," said Jim Davis, president of DSI. "The Golf Tournament is a fun and effective way to help Still Serving Veterans meet those goals."
The four-person golf scramble took place Oct. 7, 2013, at Cherokee Ridge, a scenic golf course in Union Grove, Ala. Competitions included "Beat the Pro," "Longest Drive," "Hole-in-One," and more.
"It was a beautiful day for golf, and we've been told the tournament was highly successful in raising funds for SSV programs," said Davis, a retired colonel who served in both the U.S. Army and the U.S. Air Force before becoming president of DSI.
Eighty-six cents of every dollar raised at the tournament will go directly toward programs that benefit veterans, including outreach and education, assistance in obtaining VA benefits, training for meaningful new careers, individual advocacy, and case management support. Still Serving Veterans also maintains community partnerships with Veteran Service Organizations for quality referrals, long-term career development, and employment placement. Since its founding in 2006, Still Serving Veterans has assisted more than 10,000 veterans and their families nationwide. For more information, visit www.stillservingveterans.org.
Davis Strategic Innovations, Inc. is dedicated to providing high-quality information technology, engineering, analysis, research, and education focused on technical, policy, and procedural issues to enhance national security. The company provides strategic-level technical and educational services for various departments within the U.S. government, providing solutions to ensure the United States maintains leadership in aerospace technologies, and to prepare our nation and allies to successfully defeat terrorism, as well as conventional and strategic threats.
DSI is a Service-Disabled, Veteran-Owned small business dedicated to quality engineering, analysis, research, education, information technology, and exercises focused on technical, policy and procedural issues to enhance national security. To find out more, please visit www.davisdsi.com or contact us at 256-489-0550.