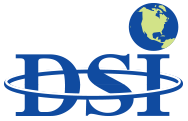 Davis Strategic Innovations (DSI) Engineer Tom Hopkins Recognized in UCF Graduate Catalog.
HUNTSVILLE, Alabama (July 10, 2013) – Tom Hopkins, an engineer for Davis Strategic Innovations, Inc. (DSI), was recently profiled in the University of Central Florida (UCF) graduate catalog for his achievements in the Master of Science in Industrial Engineering (MSIE) Program.
After graduating with a Bachelor of Science degree in Industrial Engineering at UCF in 2009, Hopkins became a Quality Engineer in the Constellation Program at the Kennedy Space Center. With a knack for problem-solving and passion for hands-on experience, he enrolled in the MSIE Program in fall 2010.
The MSIE program focuses on design and improvement of systems, products and processes and builds on undergraduate engineering degrees to develop a stronger systems focus and analytical capability. !!!!Hopkins completed his Master of Science in Industrial Engineering in fall 2012 and continues to work at KSC in the Ground Systems Development and Operation Program as a Safety/Quality Engineer.
To read Hopkins' graduate program profile, visit: http://www.graduatecatalog.ucf.edu/programs/Profiles.aspx?id=1912&pfid=2
---
Davis Strategic Innovations (DSI) is a Service-Disabled, Veteran-Owned small business dedicated to quality engineering, analysis, research, education, information technology, and exercises focused on technical, policy and procedural issues to enhance national security.